Results
Quincy Crew
0
4 Zoomers
2
TEMPO
1
5men
2
Ninjas in Pyjamas
2
Cyberium
0
Sparking Arrow Gaming
0
PSG.LGD
2
Team Aster
1
Elephant 4AM
2
Live to Win
2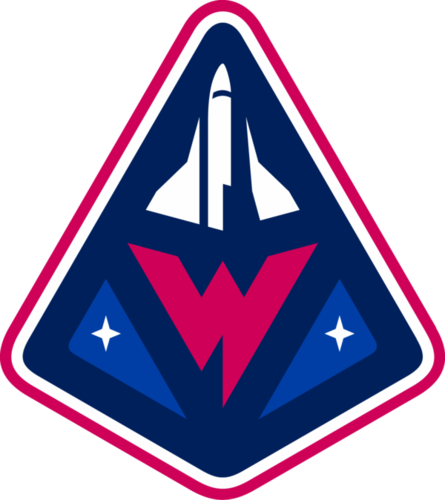 Winstrike Team
1
Dota 2 Highest MMR Players
08 Apr 2020
With each passing year, numerous players keep emerging with exceptional game sense and mechanical skills and manage to conquer the top spot in the global player rankings. Let us pour light onto the top players from each geographical region of the world.
American Region
Artour "Arteezy" Babaev is a professional Dota 2 player and popular streamer from Vancouver, Canada. Arteezy is a member of the current Evil Geniuses squad.
In 2013, Arteezy became a part of Kaipi but left after four months for the sake of studies. Later on, Arteezy played for his previous team Speed Gaming (Kaipi) at MLG Columbia. Arteezy left a significant impression on Dota 2 community by crushing big names like Dendi and Mushi on Midlane, earning him tons of attention.
In 2015, Arteezy joined Team Secret and played exceptionally throughout the season, and headed into The International 2015 as favourites. However, they performed poorly resulting in Arteezy leaving Team Secret. Now Arteezy is a part of Evil Geniuses as a carry player ever since 2016.
Arteezy is the second player in Dota 2 history to achieve 9000 MMR, and the third player to accomplish 10,000 MMR land mark.
European Region
Vladimir "No[o]ne" Minenko is among the few professional Dota 2 players that consistently rule over the European Leaderboards. No[o]ne was born on September 4, 1997, and lives in Ukraine, currently playing for the team Virtus.pro. No[o]ne is the tenth professional and second CIS player to ever reach 10,000 MMR.
No[o]ne started playing Dota 2 after The International 2012 and made his debut in 2013 by joining the partially professional UrsaStroitHram. He shifted to BUHLO command in 2014, and later got scouted by the Vega Squadron and started playing as Midlaner for his new team.
In August 2016, No[o]ne became a part of Virtus.pro squad as Midlaner and is still to this current day. No[o]ne has the honour of playing The International 2017, 2018, and 2019, but yet to claim his first-ever Aegis of the Immortal.
Chinese Region
Song "Sccc" Chun is among the professional Chinese Dota 2 players, currently playing for the Team Aster. In 2015, Sccc debuted his professional Dota 2 career as a member of Newbee Young.
Courtesy of Invictus Gaming withdrawing from Frankfurt Major, Sccc made a debut on the professional Dota 2 stage for the first time. After The International 2016, Sccc got promoted to Newbee's squad. Newbee struggled severely after Kiev Major but made a comeback by placing 2nd at The Manila Masters, followed by winning The ZOTAC Cup Masters.
During The International 2017, Sccc performed exceptionally by beating teams like EG, IG, and LGD Forever Young. Unfortunately, Newbee and Sccc fell short against Team Liquid and placed 2nd at The International 2017.
Before starting Dota 2, Sccc served as a firefighter in the military for three years. He is the second Chinese player to reach 9000 MMR mark.
SE Asian Region
"Abed" Azel L. Yusop is a professional Filipino Dota 2 player, raised in Dasmarinas in the province of Cavite, Philippines. Abed recently became a member of the Evil Geniuses squad.
In 2015, Abed started his professional career through team MSI-EvoGT. Afterwards, Execration requested Abed to join the team, but he declined due to his studies. In 2016, Abed officially became a member of Execration. Abed made his presence known during The International 2016 with his signature hero Meepo against team complexity, making his presence known through SE Asian MMR leaderboards.
On September 2016, Abed parted ways with his organization and qualified for The International 2017 with Digital Chaos by winning North American qualifiers.
Abed is the first Filipino to reach 9000 MMR and also first-ever player to reach 10,000 MMR. He also got 10,000 MMR first during new Medal system.
Who is the best Dota 2 Player in your opinion? Please share it with us.